WHAT WE DO
DeWitt Clinton Apartments
Construction services for the new DeWitt Clinton Apartments in Rome, New York. The complex consists of two buildings: a 66-unit apartment building that includes one- and two-bedroom options, community areas, laundry, offices and conference rooms. The second building is a 14-unit townhouse with eight 2-story units and six 1-story units with laundry and trash facilities. The site includes several gathering areas and amenities including a playground for children.
Owner
DePaul Properties, Inc.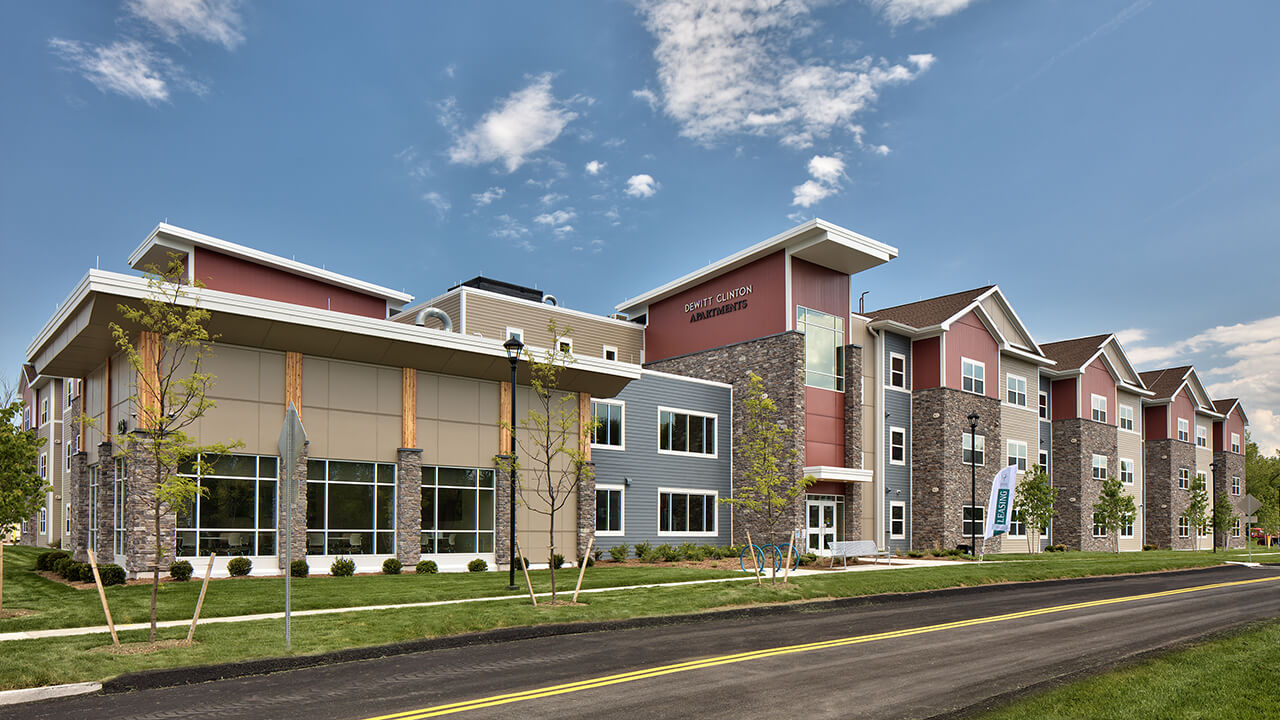 Work on the project included the demolition of the long-vacant former DeWitt Clinton elementary school, prior to construction beginning. Bricks from the former school were re-purposed throughout the project. This project was largely funded through NYSHCR and HHAP.
Gallery