WHAT WE DO
Exposition Center
Design-build services for the construction of a new 136,000 SF multi-use Exposition Center located on the New York State Fairgrounds in Syracuse, NY, home of the Great New York State Fair.
Location
Syracuse, New York
Owner
NYS Office of General Services & New York State Fair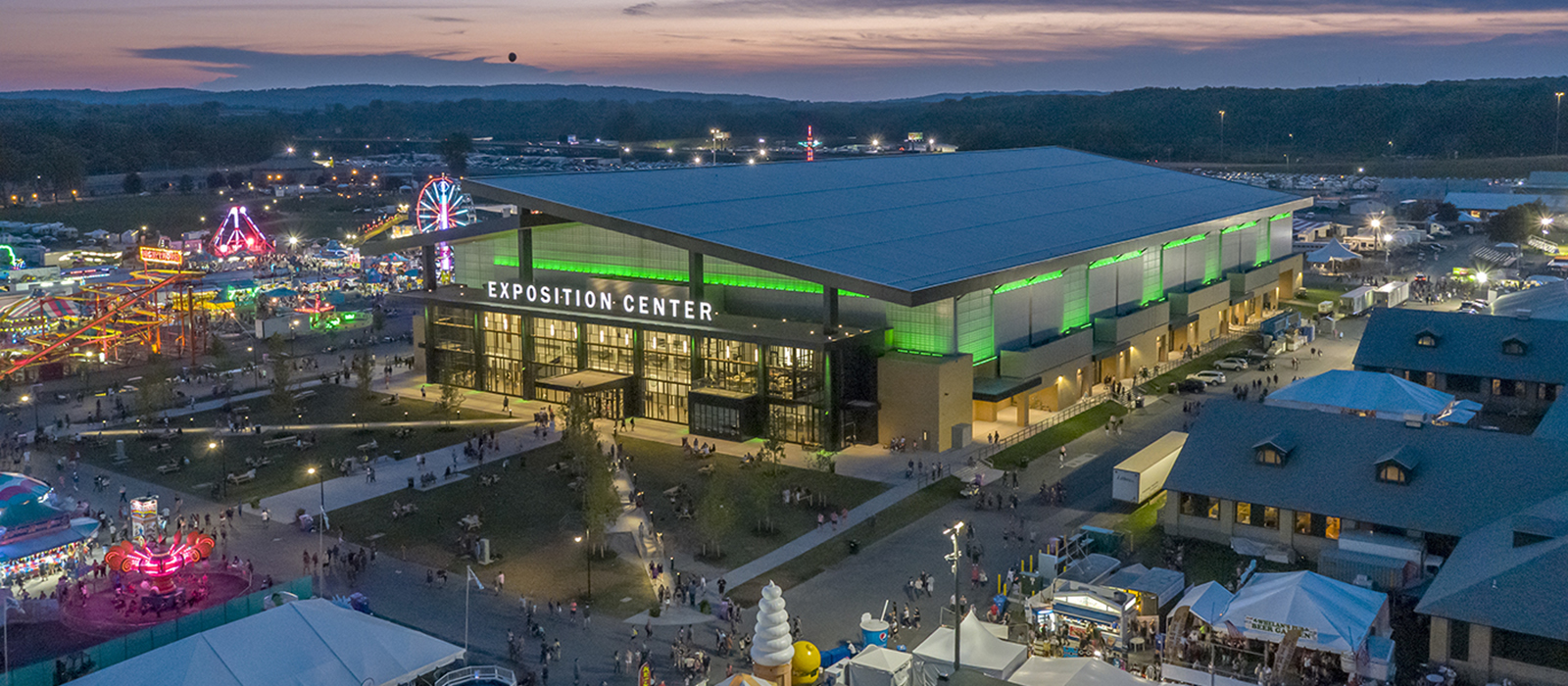 The lobby concourse of the building opens into the 110,000 SF Exposition Hall which is large enough to host a variety of events including equestrian events, concerts, monster truck rallies, motocross events, car and boat shows, and features an infrastructure that is able to accommodate over 530 individual trade show spaces. The exposition hall is also equipped with retractable seating for 4,000 patrons. 
The first floor of the two-story concourse area includes open areas for guest seating, office space, ticketing offices, multi-use meeting, training, and conference space, as well as a full-service catering kitchen and two separate concession spaces. On the second floor, areas for entertaining include pre-event spaces, a VIP room with balconies on the exterior overlooking the grand plaza and the Fairgrounds and on the interior overlooking the Exposition Hall. Restrooms and offices for additional staff personnel complete the second floor space.
The size of the Exposition Center makes it the largest venue of its type north of New York City between Boston and Cleveland.
Gallery