WHAT WE DO
Glenmont Job Corps Center
General construction services for the Glenmont Job Corps Center, a multi-phase replacement of two dormitory buildings with new, state of the art two-story, energy efficient facilities, resulting in more than 73,000 SF of new functional space. The recreation center, which houses 330 students, plus staff and support, received an addition and major rehabilitation of the existing structure.
Location
Glenmont, New York
Owner
U.S. Department of Labor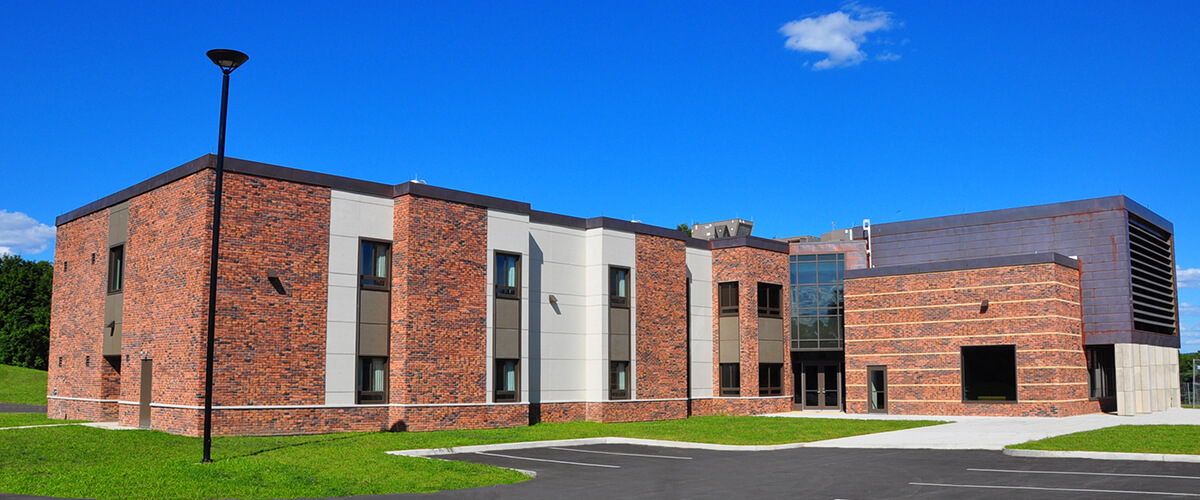 During construction, services remained functional which required coordination with campus operations throughout. In addition to the dormitory construction, the entire site infrastructure was upgraded, including underground electric service, hot water supply and return piping and life safety system. The project team performed site work portion of this project.
Additional site details:
53,000 sf of dorm space
380 beds
90 suites (four beds per suite)
10 suites (two beds per suite)
Gallery