WHAT WE DO
Finger Lakes Racetrack and Casino Addition
It was in 1962 that Pike completed the construction of the Finger Lakes Racetrack, a thoroughbred horse racing facility.  Over the years Finger Lakes Racetrack has expanded its facilities, most notably in 2004 to include the gaming floor. Over fifty years after the original construction, Pike was provided the opportunity to collaborate on a further expansion and successfully completed a single story 33,000 SF expansion to the original structure.
Location
Farmington, New York
Owner
Delaware North Companies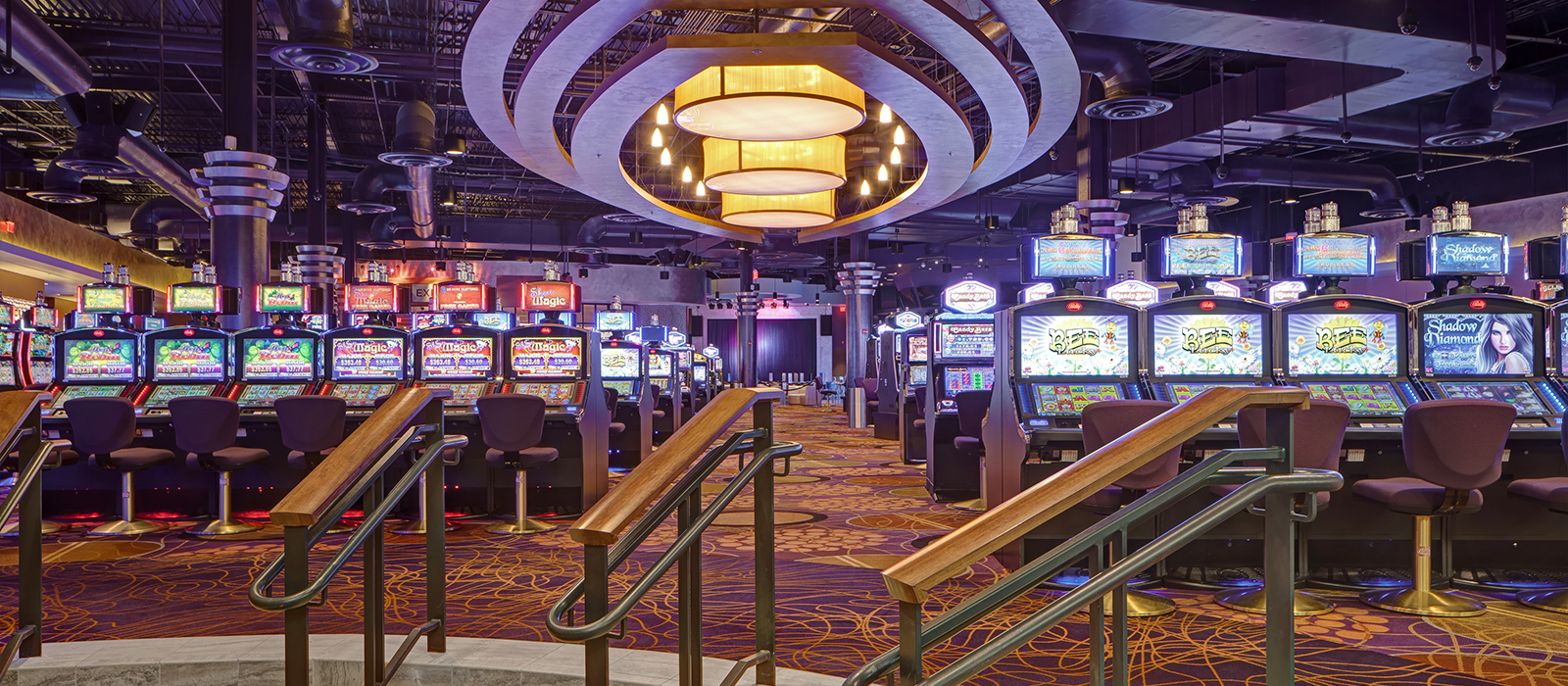 This extension has nearly doubled the size of the gaming floor, adding 350 additional machines and brings the Venues gaming machine total to over 1,500. In addition to the expansion of the gaming floor Finger Lakes Racetrack debuted a 102 seat Wolfgang Puck Express Restaurant as well as a 140 seat bar and lounge. The lounge features a 325 SF stage for live entertainment, over 22 televisions including an 18-foot-tall high definition screen.
The expansion required the relocation of all of the facility's major utilities as they were within the footprint of the expansion. Since the facility is open 7 days a week and only closed for four hours each day, shutdowns needed to be carefully coordinated to not interrupt their operations. This was further complicated when racing started in April. The existing horse paddock where horses are displayed prior to each race was immediately adjacent to the construction site which limited the allowance of noise disturbances during this period. All work operations were carefully planned and phased to limit noise but continue to be productive.
The building utilized a traditional concrete foundation and steel frame, but incorporated an insulated panel for the exterior wall and cladding. This allowed for the construction to progress rapidly, to enclose the building and start interior fit out. Pike self-performed site work for the expansion.
The successful completion of the expansion to the Finger Lakes Racetrack was highlighted with the gaming floor being turned over and opened four days early.
Gallery