WHAT WE DO
Lansingburgh Central School District
Pike has an established relationship with Lansingburgh Central School District, providing construction management services to the District for five projects. First, Pike provided construction management services for a project consisting of a 17,767 SF gym addition to the high school, modifications of a 6,000 SF single story gym into two floors of classroom space for special education and computer labs, heating upgrades to elementary schools, as well as ADA upgrades to bathrooms, stairwells, and classroom door hardware. The project also involved the relocation of administrative offices and enlargement of the cafeteria.
Owner
Lansingburgh Central School District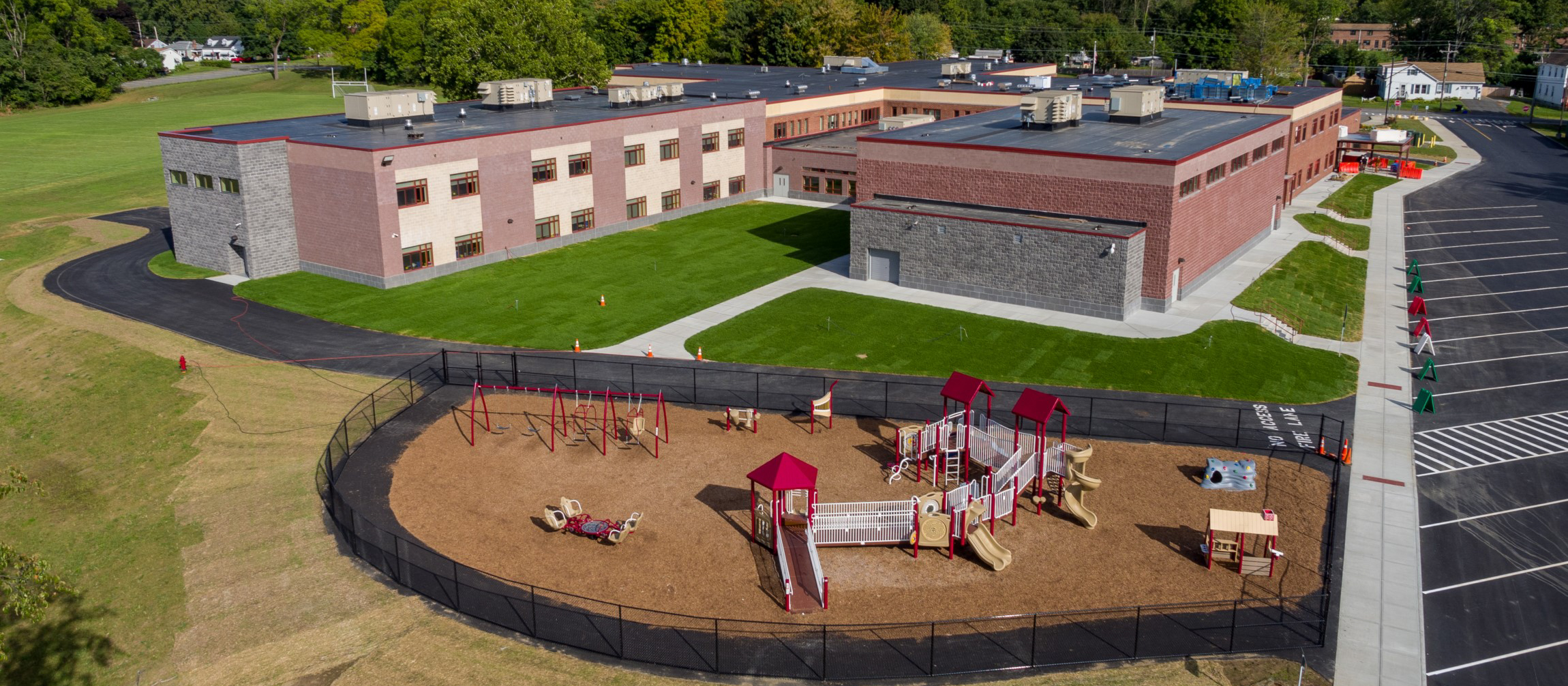 Pike's second project for the District included window and roof replacement and site upgrades at two elementary schools, as well as upgrades to the middle school and high school, and replacement of the running track. Additional work included upgrades to the life and safety systems at all schools, a major parking lot renovation, and complete renovation to the middle school auditorium.
Pike's third project for the district included construction management services for a renovation project. This project included the conversion of a classroom into a health office, renovation of the technology classroom, and HVAC upgrades at the High School. Middle school work included renovation of the auditorium, masonry renovations to the exterior of the building and HVAC upgrades. At the elementary schools, work included parking and bus loop reconfiguration, power and data upgrades, installation of security door hardware, and HVAC upgrades.
The fourth project focused on technology improvements, high school athletic field upgrades, and numerous infrastructure improvements. All classrooms were equipped with interactive white boards with integral projectors. The high school received an artificial turf at the football field within the existing track and a combination artificial turf field for soccer, lacrosse and baseball. The project also included athletic field lighting, additional bleacher seating, and renovation of the tennis courts.
The fifth project includes additions and alterations to Turnpike Elementary School. Scope of work included three separate additions for classrooms, gymnasium and cafeteria, as well as renovations of the existing gymnasium into district offices.
Gallery