WHAT WE DO
Legacy Pointe at UCF
Preconstruction and construction management services for Legacy Pointe at UCF, a full continuing care retirement community (CCRC) in Orlando, Florida. This CCRC consists of a 210,00 SF, 5-story, independent living building that contains 142 fully customized units. The commons area and trellis are 26,890 SF along with a 10,000 SF garden area.
Owner
CCRC Development Corporation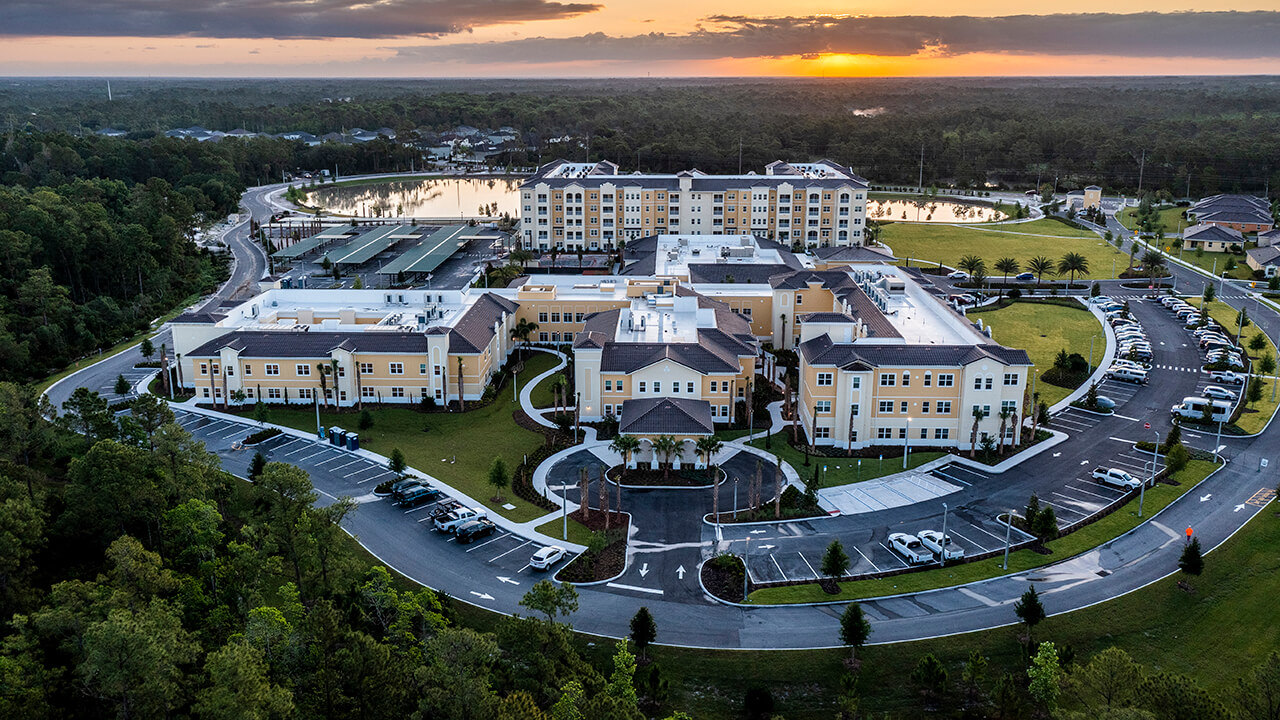 The commons area contains two dining rooms, a bistro/bar area, salon, fitness center, activity area, auditorium, yoga studio, sales and concierge services, and multipurpose rooms. The assisted living area is 47,160 SF with 48 units and includes dining and common areas. The long-term skilled nursing and memory care building contains 32 memory care units, 32 skilled nursing units along with dining and common areas, and a memory care courtyard area. The short-term nursing care and rehabilitation area are 21,800 SF with 15 skilled nursing units and 11,000 SF of rehabilitation and administration areas. The CCRC also contains a pool and pool building, a covered parking structure, a commercial kitchen, laundry, second-floor dining and salon, a guardhouse, and 2 generators totaling 2KW.
Gallery