WHAT WE DO
Phillips Lytle Interior Fit-Out
Pike provided construction management at risk services for the 85,000 SF interior-fit out of the existing Donovan Building in downtown Buffalo, New York.
Location
Buffalo, New York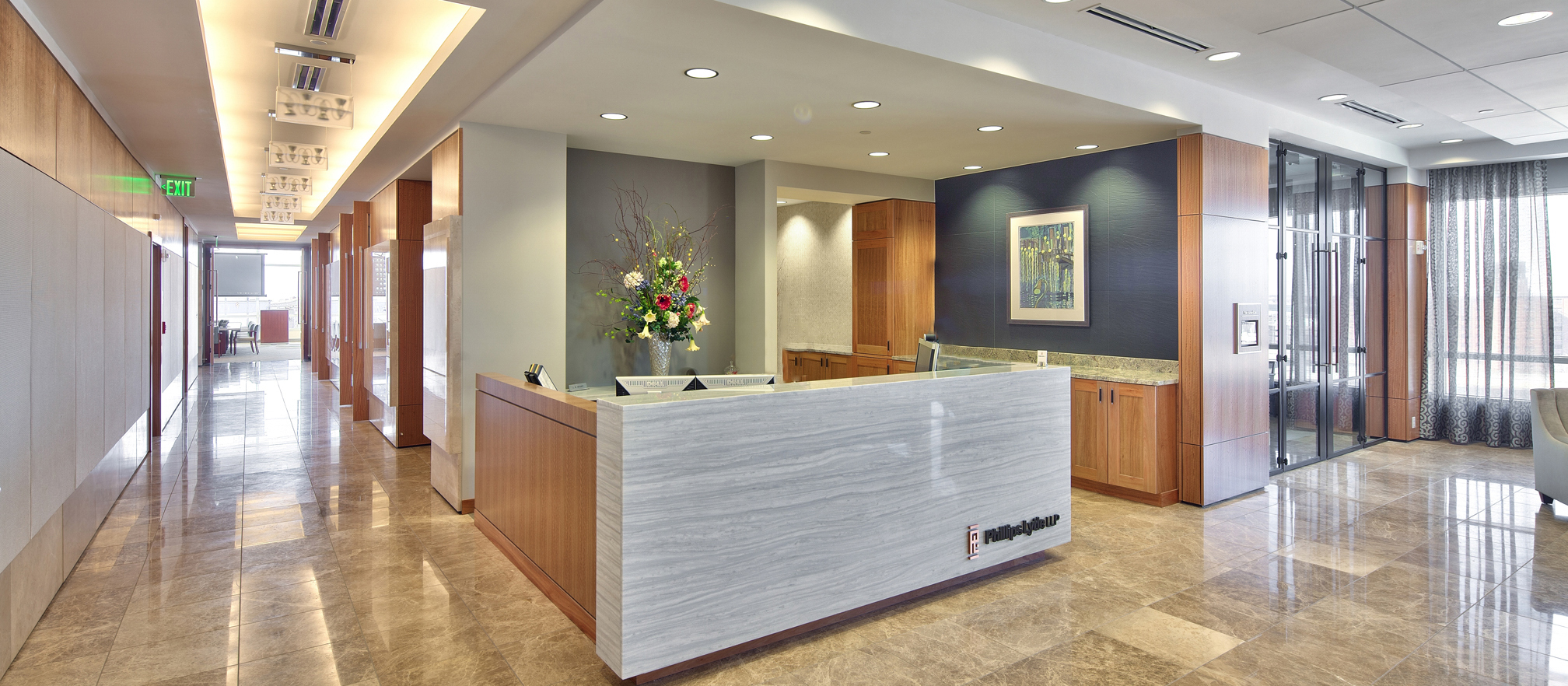 Renovations of floors 5 thru 8 for office space for Phillips Lytle, LLP took place with ongoing operations on the floors below. Due to the limited site space and access to the higher floors, coordination and logistics planning was critical to the success of this project.
Construction included new interior partitions, two skyfold partitions, acoustical and hard ceilings, high end finishes including stone flooring and wall panels, wall tile, wood veneer wall panels, wall coverings and decorative light fixtures. This project also included kitchen appliances, high end sinks, supply and return duct to previously installed fan coil units, and a standalone ansul system and air conditioning system for the server room.
Gallery