WHAT WE DO
Regeneron Tenant Improvements Project
Pike provided construction management at risk services to add approximately 300,000 SF of new facilities to Regeneron Pharmaceuticals' existing campus at the Landmark at Eastview in Tarrytown, New York.
Location
Tarrytown, New York
Owner
Regeneron Pharmaceuticals, Inc.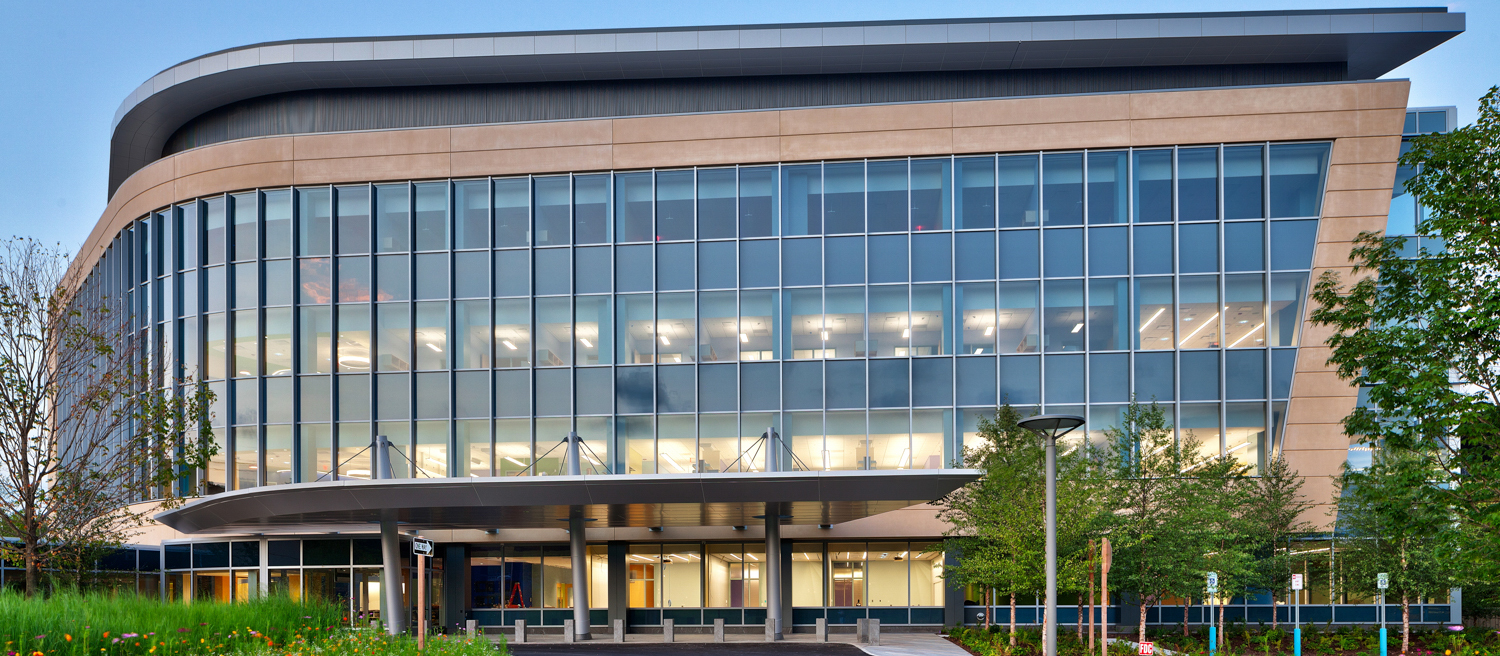 This expansion included two new, four-story buildings with covered mechanical penthouses comprising approximately 300,000 aggregate SF Work under the Tenant Improvement Phase included complete architectural and MEP fit up, the elevated walkways, and the Innovation Center. The two new buildings have more than 60,000 SF of new laboratory space and the additional space is being utilized for office space.
Serving as the construction manager, Pike was engaged under two phases, the preconstruction phase and the construction phase. During the preconstruction phase, Pike participated in design development and worked to advise the project team on matters of constructability, schedule, and cost control. Pike provided preliminary budget estimates and cost-loaded schedule based on schematic design. During construction, Pike oversaw all subcontractors and worked as an advocate for Regeneron.
Due to the aggressive construction schedule of this project, Pike utilized BIM and laser scanning to address unforeseen conflicts. There was heavy coordination with penthouse mechanical systems. The laser scanning indicated many areas of clash that could have negatively affected the schedule, but with early detection, the conflicts were able to be addressed during coordination and avoided in the field.
Gallery