WHAT WE DO
RIT Global Village & Expansion
Pike provided construction management at risk services for Rochester Institute of Technology's new Global Village. The project consisted of three independent structures. Global Village is an approximately 190,000 SF, 4-story structure with a penthouse and elaborate courtyard area. This building houses commercial spaces on the first two levels, and residential housing on the third and fourth levels.
Location
Rochester, New York
Owner
Rochester Institute of Technology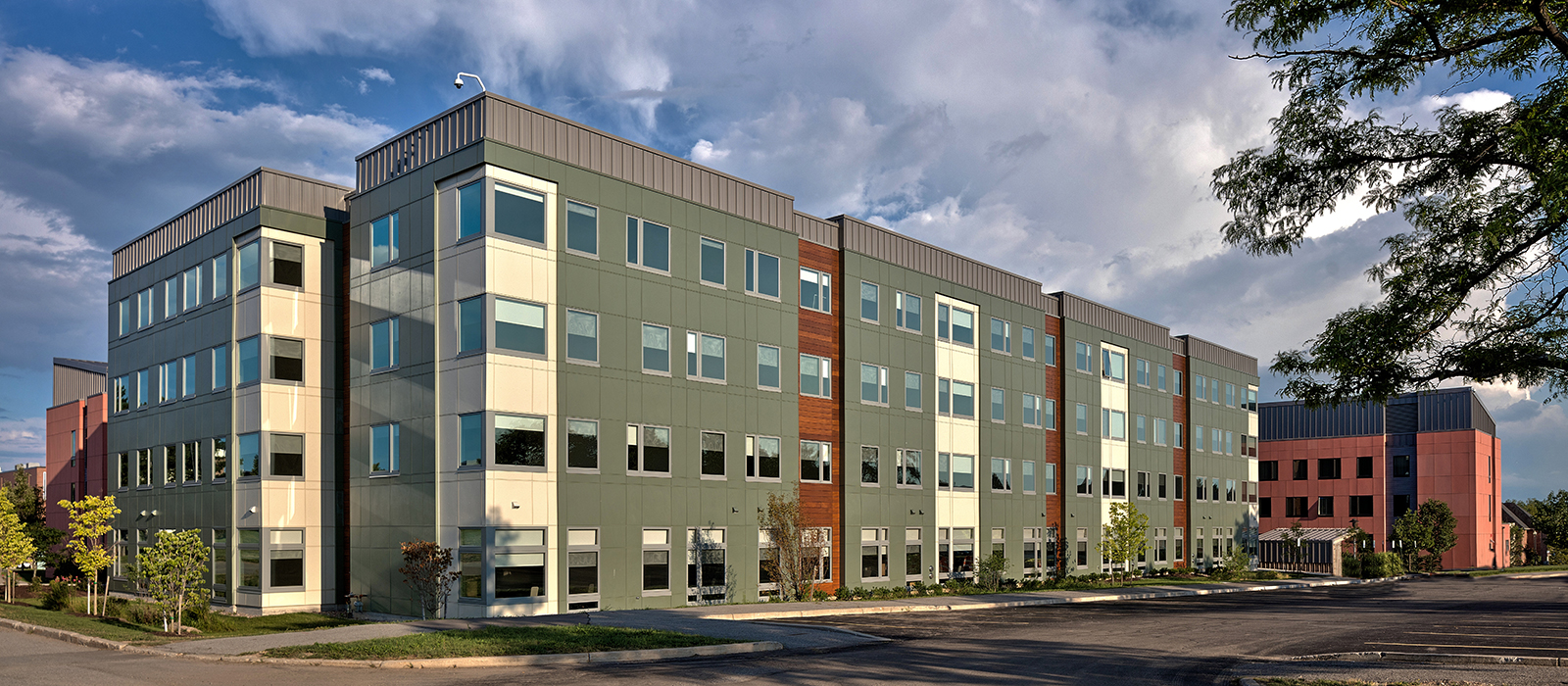 The main building received LEED Gold certification with the United States Green Building Council. The project also involved the construction of two additional three-story residential units which are approximately 32,000 SF each. Pike also provided design-build services for an expansion to Global Village. The new, 4-story, student housing apartment building houses approximately 147 students. There are twenty-four (24) studio units on the first floor of the building along with a two (2) bedroom suite for the full-time employee. The upper floors (2-4) each have ten (10) suites which include two (2) bathrooms, a kitchen, and a living area.
Gallery