WHAT WE DO
Zion Hill Senior Housing
Construction services for the Zion Hill Senior Housing project located in Rochester, New York.
Location
Rochester, New York
Owner
Zion Hill Senior Apartments, LLC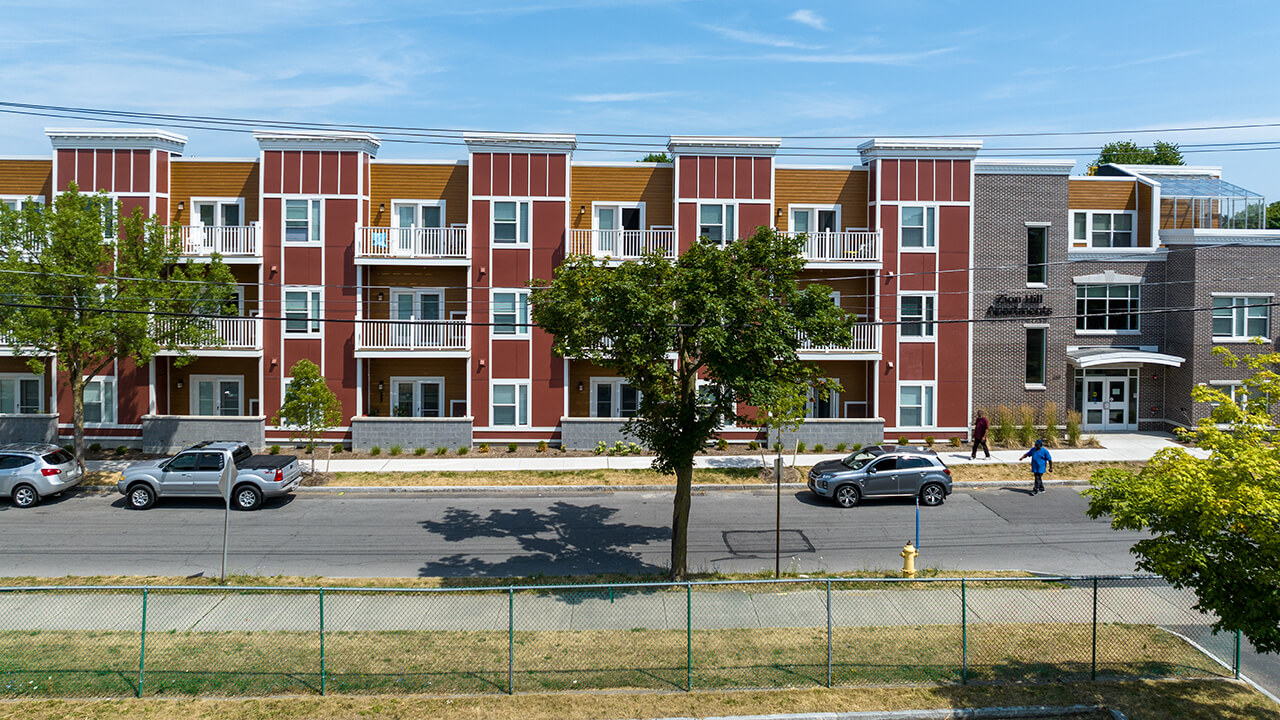 It is a combination of 2 and 3 story wood-framed structures, consisting of 45 units, with Hardi Panel Siding and a brick façade exterior. On the roof, there is a greenhouse with a small outdoor seating area that has planter boxes as well. The project was largely funded by the NYSHCR.
Gallery